Constituted in 2003, the Board provides the GSMA's membership with a stronger voice, clearer direction, and faster decision making. The GSMA Board has 25 members reflecting the largest operator groups and members from smaller independent operators with global representation.
Franco Bernabé
Franco Bernabé was born in Vipiteno/Sterzing (Bozen) on September 18, 1948. He is married with two children.
Since April 2011 he is Telecom Italia Chairman and Chief Executive Officer after having the position of Chief Executive Officer in the previous three-year period. After earning his degree with honours in Economics and Political Science at the University of Turin in 1973, Mr. Bernabé worked for two years as a post-graduate fellow at the Einaudi Foundation.
He began his professional career in 1976 as a Senior Economist at the OECD Department of Economics and Statistics in Paris. In 1978 he joined the Planning Department of FIAT as Chief Economist. In 1983 he joined Eni as an Assistant to the Chairman and became subsequently the Head of Corporate Planning, Financial Control and Corporate Development. From 1992 to 1998 Mr. Bernabé was CEO of Eni.
During his two terms, he achieved the turnaround of the company and its successful privatisation bringing Eni to be one of the largest oil companies by market capitalization worldwide. In November 1998 he became CEO of Telecom Italia, a position he retained until May 1999. At the end of 1999 he founded FB Group, an investment company active in the areas of financial advisory, ICT and renewable energy. In 2004, following the merger of the financial advisory activities of FB Group with the Rothschild Group, he was appointed as Vice Chairman of Rothschild Europe, position which he left when he became CEO of Telecom Italia. Mr. Bernabé is currently Chairman of the Board of GSMA, the international organisation of mobile operators, member of the Board of Directors of PetroChina, and member of the European Roundtable.
He is also Co-President of the Italy Brasil Business Council, Member of the General Council of Confindustria and Vice President of the Rome Industrialist and Enterprises Association with special duties for innovation and Broadband. He has served on the Board of TPG-TNT, of FIAT, on the Advisory Board of the Council on Foreign Relations and on the Board of the Peres Center for Peace. He has also served pro bono on different public assignments: in 1999 he was appointed as a special representative of the Italian Government for the reconstruction of Kosovo; between 2001 and 2003 he was the Chairman of La Biennale di Venezia, and since 2004 he is the Chairman of Mart, the foremost Italian museum of modern art.
Anne Bouverot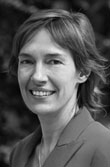 Anne Bouverot is Director General of the GSMA and a Member of its Board.
Anne brings to the GSMA a wealth of experience and a proven track record of success in the highly dynamic mobile industry. With a deep understanding of the opportunities and the challenges facing mobile operators today, she leads the GSMA as the essential industry partner for its operator members around the world, enabling their continued success through driving innovation, providing thought leadership and advocating for the industry.
Before joining the GSMA, Anne was Executive Vice President for Mobile Services for France Telecom Orange, where she defined the strategic transformation programmes for a business serving more than 120 million customers and revenues of more than 14 billion euros at the time.
Prior to France Telecom Orange, Anne led a 600-person business unit of Equant and was responsible for developing IT services for Equant's multinational business customers. She began her career in telecommunications as project manager for Telmex in Mexico in 1991.
Anne holds M.S. and Ph.D. degrees in mathematics and computer science from the Ecole Normale Supérieure in Paris and an M.S. degree from Telecom Paris. She also serves as a non-executive director of Groupama, a major French insurance company, and as a non-executive director of Edenred, the world leader of prepaid corporate services.
Jon Fredrik Baksaas
Mr. Jon Fredrik Baksaas has been President and CEO of Telenor Group since June 2002. During this period, the total number of subscriptions in Telenor Group's mobile operations has increased from 21 million in June 2002 to 203 million by the end of 2010, including VimpelCom Ltd. Telenor Group at present has mobile operations in 11 markets and in additionally 10 markets through our ownership in VimpelCom Ltd. Prior to becoming the President and CEO, Baksaas served as Telenor's Deputy CEO, CFO and Executive Vice President with the overall responsibility for Telenor's networks and communication services in Norway, one of the world's most advanced countries in ICT usage.
Before joining Telenor in 1989, he served as CFO in Aker AS, CFO in Stolt-Nielsen Seaway and held finance related positions in Det Norske Veritas (DNV) in Norway and Japan. Baksaas is currently a board member of the GSMA Association, Svenska Handelsbanken AB, VimpelCom Ltd and the Advisory Council of Det Norske Veritas (DNV).
Mr. Baksaas holds a Master of Science degree from the Norwegian School of Economics and Business Administration and has additional qualifications from IMD in Lausanne, Switzerland. He is married with three children.
Bill Hague
Bill Hague is currently Executive Vice President International, Alliances and Integrations at AT&T Mobility. He is based in Atlanta, Georgia. Mr. Hague is a recognized telecom executive with over seventeen years of industry leadership in domestic and international arenas. Mr. Hague's experience includes key roles in corporate development, mergers and acquisitions, joint ventures, international roaming and strategy, legal affairs and international development. He is currently responsible for developing international wireless strategy and partnerships, as well as domestic and international wholesale and retail roaming support. He also manages the company's wireless operations in the cruise ship business and company wireless merger integrations.
Mr. Hague previously managed the former AT&T Wireless' mergers and acquisitions on both the national and international front. Prior to joining AT&T Wireless, Hague was with Pacific Northwest Cellular/Western Wireless Communications where he headed legal, human resources and regulatory affairs. Prior to that, he served as a partner at the law firm of Stokes, Eitelbach & Lawrence.
Mr. Hague is a member of the World Economic Forum's Telecom Industry Agenda Council. His is also president of the African Education Foundation, a private foundation he established in 1989, after serving in the Peace Corps in West Africa.
Jamaludin Ibrahim
Jamaludin Ibrahim has worked for about 30 years in the ICT industry – 16 years in IT industry and 14 years in telecommunications industry. He is currently the President and Group Chief Executive Officer of Axiata Group Berhad, which he joined in March 2008. He is also a board member of Axiata Group. Prior to that, Jamaludin was with Maxis Communications Berhad, which he joined in 1997 and was appointed Chief Executive Officer in 1998. In 2006, he was redesignated the Group Chief Executive Officer to reflect Maxis' international footprint. He retired from Maxis in July 2007 and continued to be non-executive Director until February 2008.
Before joining Maxis, he spent 16 years in the IT Industry. He was Managing Director/Chief Executive Officer of Digital Equipment Malaysia (the Malaysian branch of Digital Equipment, then the second largest IT company worldwide) from 1993 to 1997. Jamaludin also spent 12 years in IBM (1981-1993), the first five years as Systems Engineer and then in various positions in Sales, Marketing and Management. Prior to IBM, he was a lecturer in Quantitative Methods at California State University, United States in 1980.
Jamaludin graduated from California State University in 1978 with a B.Sc. in Business Administration and minor in Mathematics. He obtained his MBA from Portland State University, Oregon in 1980.
Jamaludin is also the Chairman of Celcom Axiata Berhad (Malaysia), and sits on the boards of PT XL Axiata Tbk. (Indonesia), Dialog Axiata PLC (Sri Lanka) and M1 Limited (Singapore). Jamaludin is also board member of the GSMA (the global World GSM Association). Jamaludin earned the accolade of Malaysia's 'CEO of the Year' 2000 by American Express & Business Times and was inducted into the Hall of Fame for 'Services to the Mobile Telecommunications Industry' by Asian Mobile News in 2004. He was also named 'Asian Mobile Operator CEO of the Year' by Asian Mobile News Awards 2007 and 'Telecom CEO of the Year' by Telecom Asia Awards 2010 and Frost & Sullivan 2010 Asia Pacific ICT Award.
Jo Lunder
Jo O. Lunder was appointed by the Company's Supervisory Board as the new CEO of VimpelCom effective July 1, 2011.
Previously, Mr. Lunder served as a member of VimpelCom board of directors from May 2002 until May 2011, and was the Chairman of the Board from April 2010 until the time of his appointment as CEO. From October 2003 until June 2005, Mr. Lunder served as the Chairman of the Board of OJSC VimpelCom. Prior to serving as Chairman of the Board of OJSC VimpelCom, Mr. Lunder served as OJSC VimpelCom's CEO as well as its general director.
During this period, he led VimpelCom on a path of sustained growth and expansion, attracted significant investment from Alfa Group and Telenor, and eventually transformed VimpelCom into the second largest wireless telecommunications company in Central and Eastern Europe. Since September 1999, Mr. Lunder has also held numerous other positions at OJSC VimpelCom including president and chief operating officer, first deputy chief executive officer and chief operating officer. From February 2005 to September 2007, Mr. Lunder served as chief executive officer of Atea ASA, one of Europe's largest IT infrastructure companies, achieving a complete turnaround in less than two years through a bold combination of financial restructuring, mergers and acquisitions. Since September 2007, Mr. Lunder has served as the executive vice president of FERD, one of Norway's largest privately-owned financial and industrial groups.
In addition, Mr. Lunder serves as executive chairman of the board of the Aibel Group Ltd., the leading Nordic oil and gas services company that is currently entering the renewable energy market. He is chairman of the board of Elopak AS, the world's third largest liquid carton packaging company, and chairman of the board of Swix Sport AS, a global supplier of winter clothing and skiing equipment. He also serves on the board of directors of Pronova Biopharma, a global leader in the research, development and manufacture of marine-originated omega-3 derived pharmaceutical products. From 1993 until August 1999, Mr. Lunder was employed in various capacities for Telenor and its affiliates, including chief operating officer of Telenor Mobile. He was instrumental in building the company's strong Norwegian mobile operation and in the international expansion strategy of Telenor's mobile business.
Mr. Lunder earned a B.A. degree from Oslo Business School and MBA degree from Henley Management College in the UK. Mr. Lunder is a Norwegian citizen.
Sanjay Kapoor
Sanjay Kapoor has over 26 years of professional experience, 13 years of which have been in the telecommunications sector. Sanjay joined the Bharti group in 1998 and has since held a number of senior management positions across the Mobility arena. He started off in Delhi, at that time the mainstay of Bharti's mobile operations, and was soon made responsible for consolidation of the company's leadership position. He then moved on to become the principal architect of the company's operations in western India, one of the largest telecom projects in the history of telecommunications in the country.
After successfully rolling out and launching the new operations, Sanjay was asked to take on the role of Group Director – Corporate Strategy and Planning, covering all telecom activities of Bharti Tele-Ventures Ltd. He created a strategic blueprint for the telecom group and managed its early deployment before accepting the position of President & CEO of TeleTech Services (India) Ltd. in 2003. In his tenure with TeleTech India, Sanjay established the company as a recognized player in the country's burgeoning ITES-BPO landscape. Early in March 2006 Sanjay was made responsible for managing the growth of the largest mobile services company in India, in the capacity of President of Bharti Airtel's Mobile Services.
During this stint as Mobility President, the mobility business scaled newer heights over a period of 36 months and attained over 91 million mobile customers. Early in March 2006 Sanjay was made responsible for managing the growth of the largest mobile services company in India, in the capacity of President of Bharti Airtel's Mobile Services. During his tenure, the mobile business scaled newer heights and added more than 70 Mn customers to reach over 93 Mn customers in March 2009, gaining an incremental market share of nearly 4% during this period. As part of strategic organizational changes for future growth, in mid-March 2009 Sanjay was elevated from President – Mobile Services to a newly created position of Deputy CEO and was asked to lead all the consumer oriented businesses – Mobile, Telemedia and Digital TV at Bharti Airtel Limited, which constitute around 90% of company's overall revenues. Sanjay advanced to his current position of CEO (India and South Asia), Bharti Airtel w.e.f March, 2010. In this role, Sanjay has the end-to-end responsibility of leading India and South Asia businesses of Bharti Airtel and of driving growth and business synergies across business units – Mobile Services, Telemedia Services, Enterprise Services and DTH services.
As the CEO of country's largest private integrated telecom operator, Sanjay has spearheaded significant business transformations like the launch of airtel's new global identity; integration of SriLanka and Bangladesh operations with rest of South Asia; implementation of Shared Services model for the networks group and the customer services division to bring about synergies at One Airtel level; commencement of airtel's prestigious partnership with SBI for mobile commerce and the launch of airtel's first ever Employer Brand –"jobs never done before". Under his able leadership airtel is well poised to lead the next wave of growth in telecom from voice to data. For more than 13 years he has played an active role in various industry forums like CII and NASSCOM.
He currently serves as a Board member of GSMA, member of CII National Council and Chairman of the Cellular Operators Association of India (COAI). Sanjay is also on the Board of Indus Towers, world's largest telecom tower company with a portfolio of more than 1 lakh towers. Prior to joining the Bharti Group, Sanjay worked with Xerox India as Director – Operations Support.
He spent 14 years with the global document management company, handling a range of key portfolios, ranging from Sales & Marketing to General Management functions. Sanjay commenced his professional career in 1983 as an executive trainee with Jay Engineering Works Ltd., India's largest manufacturers of fans and sewing machines.
Sanjay holds a Bachelor's degree in Commerce (Hons) from Delhi University, an MBA from Cranfield School of Management (UK) and is a Graduate of The Wharton Advanced Management Program.
Julio Linares López
Julio Linares is a telecommunications engineer who joined Telefónica's R&D Centre in May 1970 and held various positions there before being appointed Head of Telefónica's Technology department in 1984.
In April 1990 he was appointed General Manager of Telefónica Investigación y Desarrollo (Telefónica I + D).
In December 1994 he became Deputy General Manager of Telefónica's Marketing and Services Development, in the commercial area, subsequently moving to the position of Deputy General Manager for Corporate Marketing.
In July 1997 he was appointed CEO of Telefónica Multimedia, and President of Telefónica Cable and Producciones Multitemáticas.
In May 1998 he was appointed General Manager of Strategy and Technology in Telefónica, S.A.'s Corporate Centre.
He has been CEO of Telefónica de España since January 2000.
In June 2005 he was appointed Chairman of the Supervisory Board of Cesky Telecom.
In December 2005 he became Managing Director for Coordination, Business Development and Synergies in Telefónica S.A., where he was also a Member of the Board of Directors and Secretary for the Executive Committee.
In December 2007 he was appointed Chief Operating Officer of Telefónica, S.A. and he held this position until September 2012. He is now Vicepresident of Telefónica, S.A.
He is a member of the Board of Directors and the Executive Committee in Telecom Italia.
He is also a member of the Advisory Boards of Telefónica Europe, Telefónica Latinoamérica, Telefónica Digital and of the Social Council of the Complutense University of Madrid.
Sha Yuejia
Age 53, Executive Director and Vice President of the Company, joined the Board of Directors of the Company in March 2006. Mr. Sha is principally in charge of marketing, data business and corporate customers management of the Company. He is also a Vice President of China Mobile Communications Corporation and a director of China Mobile Communication Co., Ltd.. He previously served as Director of the Engineering Construction Department IV Division of Beijing Telecommunications Administration, President of Beijing Telecommunications Planning Design Institute, Deputy Director General of Beijing Telecommunications Administration, Vice President of Beijing Mobile Communications Company, Director and Vice President, Chairman and President of Beijing Mobile.
Mr. Sha graduated from Beijing University of Posts and Telecommunications, and received a Master's Degree from the Academy of Posts and Telecommunications of the Ministry of Posts and Telecommunications and a doctoral degree in business administration from Hong Kong Polytechnic University. He is a professor-level senior engineer with over 27 years of experience in the telecommunications industry.
Alejandro Magaña
Currently, Alejandro Magaña is the VP of International Relations and Value Added services of Productivity. He advises Daniel Hajj in a number of areas. Alejandro has over 13 years experience within the company. Alejandros's previous roles at Telcel included sales and commercial strategies for the mass market.
He has a deep knowledge of how the company operates in several areas including marketing, distribution, prepaid market, commission structures, among others. His current role is to develop and implement high impact strategies over four divisions; Broadband, Applications, Machine to Machine, and Mobile Commerce. As you can see, Alejandro's responsibilities lie close to Telcel's and America Movil's global strategies for the next generation and data-focused market penetration services. Alejandro serves as the liaison to different entities critical to America Movil's future strategies, such as the Mexican Central Bank with regards to Mobile Banking and Mobile Commerce. Alejandro Magaña earned his degree in Business Administration from La Salle University and holds a Master in Economics and Business at the Anahuac University.
Dr. Nasser Marafih
Dr. Nasser holds a Bachelor of Science in Electrical Engineering, a Master of Science and a PhD in Communication, all from George Washington University, USA.
Dr. Nasser started his career at Qtel in 1992 as Expert Advisor from the University of Qatar and in 1994 he was seconded to the organisation as Strategic Planning and Development Manager. In 1998 he became the Divisional Manager of Strategic Planning and Development and has been involved in a number of strategic initiatives and landmarks in the company's history. He was instrumental in the introduction of the first GSM service in the Middle East in 1994; led the introduction of the Internet to Qatar in 1996; and played a key role in the privatisation of Qtel in 1998.
Since becoming CEO in 2002, Dr. Nasser has led the company from strength to strength, successfully guiding Qtel through its transformation into a global company. He has spearheaded Qtel's global growth in recent years, including the acquisition of Wataniya Telecom and the expansion into Asia. Under his leadership, Qtel now has a presence in 17 countries in the MENA region, the Indian subcontinent and Southeast Asia, supporting around 70 million customers.
Dr. Nasser is a member of the Board of Directors for several of Qtel's subsidiaries in a number of countries including Indonesia, Kuwait, Algeria, and the Philippines. He also sits on the Board of the Al Thuraya Satellite Company.
Dr. Nasser also worked at the University of Qatar in the department of Electrical Engineering between 1985 and 1994, first as a lecturer and research assistant, and then as assistant professor of the department.
N Srinath
Mr. N. Srinath, born in 1962, has a degree in Mechanical Engineering from IIT (Chennai) and a Management Degree from IIM (Kolkata), specialising in Marketing and Systems. Since joining the Tata Administrative Services in 1986, Mr. Srinath has held positions in Project Management, Sales & Marketing, and Management in different Tata companies in the ICT sector over the last 24 years. On completing his probation with the TAS in 1987, Mr. Srinath joined Tata Honeywell, a start-up in the business of process control systems, as Project Executive working till late 1988 on securing various statutory approvals and funding necessary for the project.
He then moved to Tata Industries as Executive Assistant to the Chairman, an assignment he handled till March 1992. In that period, he was also part of the team that set up Tata Information Systems (later Tata IBM). From June 1992 to February 1998 he handled a number of assignments in Tata Information Systems Limited in Sales & Marketing to enterprise customers in the banking, retail, petroleum and process manufacturing sectors. In March 1998, Mr. Srinath returned to Tata Industries as General Manager (Projects) responsible for overseeing the project implementation of Tata Teleservices fixed line telecom service in the state of Andhra Pradesh. In April 1999, he took over as the Chief Operating Officer of Tata Teleservices responsible for Sales, Networks and Information Technology. From late 2000 till February 2002, he was the Chief Executive Officer of Tata Internet Services, a start-up Internet services business serving retail and enterprise customers. Mr. Srinath joined Tata Communications (then known as VSNL) in 2002 as Director (Operations) when the Tata Group was selected as the strategic partner at the company. Since February 2007 Mr. Srinath has been the Managing Director of Tata Communications Limited & CEO of the Tata Communications global group of companies. Under his leadership, Tata Communications has transformed from a monopoly, public sector undertaking into a global communications services provider offering advanced network, managed and cloud services to customers worldwide.
Mr. Srinath has received several recognitions in the telecom industry. He was named the 'Telecom CEO of the Year' in Asia by the leading publishing group Telecom Asia in the 2006 edition of their awards. The Institute of Economic Studies (IES), a research oriented organisation, conferred its Udyog Rattan Award on Mr. Srinath in November 2006. In 2008 and 2009, Mr. Srinath was named as the world's eighth most influential telecom personality by the Global Telecoms Business magazine as well as the 'Telecom Person of the Year' by the India-based Voice and Data magazine in 2008.
Since February 1, 2011 he has been appointed as the Managing Director of Tata Teleservices Limited one of India's leading mobile service providers.
Anthony J. Melone
Anthony Melone is executive vice president and chief technology officer for Verizon Communications, with responsibility for Verizon's technology roadmap, including overall platforms integrity and architecture, and product innovation.
Before being named to his current position in December 2010, Melone was senior vice president and chief technical officer for Verizon Wireless. In that job, to which he was appointed in 2007, he led the transition of the Verizon Wireless network from 3G (third-generation) services to the commercial launch, at the end of 2010, of 4G LTE (fourth-generation, Long Term Evolution) services.
Previously, he served as vice president of network operations for Verizon Wireless, with responsibility for the company's nationwide network operations, including overall quality assurance, implementation of new products and services, and regulatory compliance. Also during his tenure, Verizon Wireless launched the nation's first wireless broadband wide-area network and implemented key innovative services including mobile broadband, V CAST Music over-the-air music download service, IP-based Push-to-Talk, and VZ Navigator for turn-by-turn navigation on cell phones. Melone has 28 years of telecommunications experience, including operations and engineering positions of increasing responsibility with the former Bell Atlantic company.
He joined Bell Atlantic Mobile's network operations group in 1996, and at Verizon Wireless' formation in 2000 was named staff vice president of network planning and administration. Melone holds a bachelor's degree in electrical engineering from Villanova University and a master's degree in engineering from the University of Pennsylvania. In 2010, he received the prestigious Villanova University J. Stanley Morehouse Award for outstanding leadership in the engineering profession.
Olivier Baujard
Olivier Baujard was appointed as Deutsche Telekom's Chief Technology Officer (CTO) in November 2009. He is also a member of the Executive Operating Board. As Chief Technology Officer for the entire Group, Olivier Baujard is responsible for the Group-wide engineering, deployment and operation of fixed, mobile and carrier infrastructures. Through the ongoing integration of future-oriented network technologies with a focus on efficiency and performance, as well as a focus on best service management, Technology ensures a superior customer experience to further drive value creation in our business.
Prior to joining Deutsche Telekom, Olivier Baujard worked for Alcatel-Lucent from 1988, holding a number of key senior positions across the international business, most recently in Corporate Strategy, as Chief Technology Officer and from 2008 as CEO and Chairman of Alcatel-Lucent, France. Olivier Baujard holds a degree in Telecommunications from the Ecole Polytechnique in Paris and the Ecole Nationale Supérieure des Telecommunications, France.
Sung Min Ha
Mr. Sung Min Ha became President and CEO of SK Telecom on January 1, 2011. Building on SK Telecom's long history of leadership in the telecom industry, Mr. Ha is focused on realizing the company's new growth strategy around "Speed, Openness and Collaboration" for the local and international market. He believes SK Telecom must become a more agile and quick to react organization in order to not only strengthen its market leadership in fixed-mobile convergence but also to capture more opportunities in new sectors through open collaboration with partners. Mr. Ha brings to SK Telecom more than 28 years of management experience at SK Group. His career started with SK Networks in 1982. He joined SK Telecom in 1996 and developed his career in the fields of finance and strategy. Leveraging his background, Mr. Ha undertook many milestone projects and greatly contributed to the growth of SK Telecom.
One of his major achievements was the 2002 merger between SK Telecom and Shinsegi Telecom, in which he played a vital role in the successful integration of the two Korean telecom giants. In 2004, he was named Head of the Strategic Planning Group at SK Telecom, managing the company's successful conversion from 2G to 3G. From 2008 to 2010, Mr. Ha was President of the Mobile Network Operation Business Unit (MNO CIC), a major business unit under SK Telecom. He oversaw the full range of telecom business, including wireless business, broadband, as well as fixed-line services. Mr. Ha was a driving force in leading the company to excel in Korea's highly competitive mobile market, and to position itself as one of the most innovative mobile carriers in the world. Known for his pragmatic and speedy leadership style, Mr. Ha takes a realistic and thorough approach to management issues.
Stressing the importance of open and direct communication between management and employees, he regularly shares his thoughts on management issues as well as his personal life through an in-company social networking service.
Mr. Sung Min Ha holds a Bachelor of Arts degree in Business Administration from Sungkyunkwan University in Korea. In 2007, he was granted the Certificate of Commendation by the President of Korea for his dedication to the development of the Korean ICT industry.
Lu Yi Min
Mr.Lu Yi Min,aged 46, was appointed as President and Vice Chairman of China United Network Communications Group Company Limited in February 2009. Mr.Lu, a professor level senior engineer, graduated from Shanghai Jiao Tong University with a bachelor's degree in computer science in 1985 and then was awarded a master's degree in public administration by the John F. Kennedy School of Government at Harvard University. Mr.Lu joined China Network communications Group Corporation ("Netcom Group") in December 2007, serving as senior management. Mr. Lu has served as a Non-Executive Director of PCCW Limited (listed on the Hong Kong Stock Exchange with an American Depositary Receipt trading on the Pink Sheets' OTC Market in the U.S.) since May 2008.
Prior to joining the Netcom Group, Mr. Lu was a member of the Secretary Bureau of the General Office of the Chinese Communist Party Central Committee, serving as the Deputy Director and the Director of the Information Processing Office since 1992, Secretary at deputy director general level since 2001 and Secretary at director general level since 2005. Mr. Lu is an Executive Director and President of China Unicom (Hong Kong) Limited ("Redchip Company"). Mr. Lu is also President of A Share Company and a Director and President of China United Network Communications Corporation Limited ("Operation Company"). Mr. Lu has extensive experience in government administration and business management.
Jean-Paul Cottet
Jean-Paul Cottet started his career in France Telecom in 1980 in Network Operations and Marketing/Sales in Marseille, South of France. After a 3 year period as special advisor for Telecom Policy in the French Governement, he was appointed Head of France Telecom Operations for the Paris East Area. From 1992 to 1996, he was in charge of the Sales Division in France, then the Soho and Professional Division. In 1996-1997, he was responsible for France Telecom IPO. From 1998 to 2002 he was appointed Executive Vice-President in charge of Paris.
He joined the Executive Committee in 2002 first as Head of Public Relations, Regulation and Communication, and then in 2003 head of IT and International Division. From 2006 to 2008, he was in charge of Network and Field Operations Division in France. From September 2008 to March 2010, he was in charge of the French Enterprise Market Division. In April 2010, he was appointed to France Telecom Group Executive Committee, as Senior Executive Vice-President for Marketing, Products and Innovation. Jean-Paul Cottet is a graduate from Ecole Polytechnique and École Nationale Supérieure des Télécommunications. He is "Chevalier de l'Ordre National du Mérite".
Ahmed Abdul Karim Julfar
Ahmad Abdulkarim Julfar was appointed Group CEO at Etisalat Group in July 2011, after serving as Group Chief Operating Officer from 2006.
As Group CEO, Mr. Julfar's role includes the delivery of the Group's commercial, technological, financial, business development and overall organisational goals as Etisalat strives to become one of the world's top ten telecommunications companies.
Mr. Julfar also serves on the board of two of Etisalat's international subsidiaries: Mobily of Saudi Arabia, as the chairman of the risk management committee; and Excelcomindo of Indonesia and is also a member of the Steering Committee responsible for delivering a nationwide All-IP NGN network in the UAE.
Nick Read
Nick Read is CEO of Vodafone Africa, Middle East and Asia Pacific Region and a member of the Executive Committee of Vodafone Group Plc. Nick is responsible for all Vodafone operations in the region, which includes Vodacom (South Africa, Tanzania, DRC, Mozambique, Lesotho), Ghana, Kenya, India, Egypt, Australia, New Zealand, Qatar, Fiji, and our strategic partnership with China Mobile.
Nick is a Director of Vodacom Group Limited, Vodafone India Limited, Vodafone Egypt S.A.E., Vodafone Qatar Q.S.C, Vodafone Hutchison Australia Limited, Indus Towers Limited and Safaricom Limited.
Nick joined Vodafone in 2001. He spent six years at Vodafone UK for a short period as CFO, before becoming CCO and then CEO in 2006. He has been in his current role since November 2008.
Prior to joining Vodafone, Nick spent 10 years at Federal Express Worldwide where he was Vice President and CFO for Europe, Middle East and Africa, based in Brussels, and Vice President Global Corporate Finance and Planning, based in the USA. He was also the former CFO of Miller Freeman Worldwide plc, the largest division of the media group, United News and Media Plc.
As a Fellow Chartered Management Accountant (FCMA) and Chartered Global Management Accountant (CGMA), having taken a BA (Hons) Accounting and Finance in Manchester, Nick went on to pursue the first phase of his career in finance. His early finance roles were in retail – J. Sainsbury plc, BAA plc and DSG plc.
Suk-Chae Lee
Suk-Chae Lee currently serves as Chairman and CEO of KT Corporation Group, the largest telecommunications service provider in Korea.
Lee assumed the position in 2009, and immediately orchestrated the merger between KT and its mobile subsidiary unit, KTF. The end of 2009, his initiatives to introduce iPhone in Korea and to slash data tariffs by 88% at one stroke helped the advent of the mobile big-bang to Korea. He also helped the IPTV services to overcome early pessimism and become a rising contender in the pay TV industry by offering the IP & satellite hybrid TV.
Lee also directed various brand and business transformations, such as 'olleh' brand launching, anti-corruption practice, changes in HR system, and the flexible working environment. KT aims to become the 'Global ICT Convergence Leader' and continuously seeks for new business opportunities in non-telecommunication areas with the revenue goal of KRW 40 trillion (USD 34.2 billion) by 2015.
Lee's innovative spirit was widely acknowledged when he was the recipient of IEEE Distinguished Industry Leader Award and KT was bestowed the DJSI Global Supersector Leader in 2011.
Dr. Lee's professional career began in 1969, which stretched almost 30 years as a well-respected civil servant. Major positions include the Chief Secretary of Economic Affairs to the President, and the Minister of Information & Communication of Korea. Lee earned his Ph.D. in Economics, and a Master's degree in Political Economy, both from Boston University. He received his Bachelor's degree in Business Administration from Seoul National University.
Hakam Kanafani
Kanafani is Türk Telekom Group's CEO and member of Türk Telekom's Board of Directors. He serves on the boards of Türk Telekom Group's broadband communications unit "TTNET" and mobile communications unit "AVEA"; and also as Chairman of the Board of Directors for Türk Telekom Group subsidiaries: Pantel International Group, Argela, AssisTT, Innova and Sebit. Before that he was the Chief Business Development and Synergy Officer for Oger Telecom.
Previously he was the CEO of JAWWAL, Palestine's first private cellular network. Kanafani started his career at NASA, Goddard Space flight center. Kanafani is a University Trustee Scholar and holds Beta Gamma Sigma honors from the USA. He graduated from the University of Maryland, College Park. He was a founding member of Young Global Leaders and Young Arab Leader. He is a Member of the Board of Directors for SAMENA, ETNO and GSMA. Kanafani is in GTB's Power100 list for Telco executives worldwide and named Best CEO for Investor Relations in the Turkish stock exchange market in 2012.
Kaoru Kato
Kaoru Kato assumed the posts of President and CEO of NTT DOCOMO, INC. in June 2012 after an accomplished 35-year career that started at Nippon Telegraph and Telephone Corporation (NTT), the parent company of NTT DOCOMO.
Mr. Kato became an Executive Vice President, a Member of the Board of Directors and Managing Director of the Corporate Strategy & Planning Department of NTT DOCOMO, INC. in June 2008. He was instrumental in devising DOCOMO's medium-term business plans, announced in 2008 and 2011, to transform the company for all-new growth and then help customers achieve smarter lives, respectively.
Prior to that, Mr. Kato held several key positions at NTT DOCOMO Kansai, Inc., including Executive Vice President and Member of the Board of Directors from June 2007, and then concurrently Managing Director of the Corporate Strategy Planning Department from the following month. He became a Member of the Board of Directors and Managing Director of the Corporate Strategy Planning Department of NTT DOCOMO Kansai in August 2002.
From July 2005 to May 2007, he also served as a Representative Director and a Senior Corporate Executive Officer of Sumitomo Mitsui Card Co., Ltd., in which NTT DOCOMO acquired a 34% share in 2005 to develop its mobile credit-payment services.
In the aftermath of the Great Hanshin Earthquake of 1995, while at the precursor of NTT DOCOMO Kansai, Mr. Kato spearheaded network and facility restoration efforts.
In 1991, in the midst of Japan-U.S. trade conflicts, Mr. Kato, working closely with the Ministry of Foreign Affairs and the then Ministry of Post and Telecommunication, played an important role in laying the groundwork for NTT's procurement of non-Japanese communications satellites and mobile communications base station equipment.
Between 1985 and 1988, Mr. Kato helped to spearhead development of NTT's first mobile phone, the TZ-802, as well as shoulder and aircraft phones. He is considered by many to be one of the founding fathers of mobile phones, having made instrumental contributions to the development of land-, sea- and air-based mobile communications.
Mr. Kato started his career at NTT Public Corporation in 1977 after graduating from Nagoya Institute of Technology with a master's degree in electronic engineering.
He is married with three adult children—one daughter and two sons.
Tadashi Onodera
A visionary veteran of the wireless industry with business administration and technical expertise. Continues playing a key role of operation of KDDI as a member of executive committees after his retirement as President of the Corporation in 2010. Assumed President in 2001 and took bold decisions, e.g. the shutdown of 2G TDMA service and network to pursue the highest business operational efficiency by writing off $963 million worth network asset when it served one million subscribers.
As President, also admitted the importance of fixed local access services and assets for a mobile operator as well as promoted the "Fixed, Mobile and Broadcasting Convergence," and maintained or even expanded the fixed operations under the pressure of objection by the investors' sector, which yielded the KDDI's stronger position in the mobile industry today when the backhaul is a key challenge. Began engaged in the mobile business since late 80s when the company rolled out 1G analogue network. A contributor to the state and the national industry as a member of Information Security Policy Council of the Cabinet and Co-Chairman of Committee on Industrial Technology of Japan Business Federation (Keidanren).
David Thodey
David Thodey is Chief Executive Officer of Australia's largest telecommunications and media company, Telstra.
Born in Perth, David studied at Victoria University in New Zealand – attaining a Bachelor of Arts in Anthropology and English. He also attended the Kellogg Post-Graduate School General Management Program at Northwestern University in Chicago.
A passionate technologist and advocate for corporate responsibility, David started out as a systems engineer at IBM before rising to become CEO of IBM Australia/New Zealand.
David then joined Telstra – serving as Group Managing Director of Telstra Mobiles and Telstra Enterprise and Government and overseeing the mass take up of mobiles, the introduction of digital technologies, and the proliferation of IP and mobile broadband services.
Since becoming Telstra's CEO in 2009, David has focused on renewing customer service and satisfaction, leading the drive to introduce innovative technology and on enhancing Telstra's reputation with all stakeholders.
David lives in Sydney.
Sifiso Dabengwa
BSc (Eng), MBA
Group President CEO: MTN Group (APRIL 2011)
Executive Director since 2001
Mr. Dabengwa has been with the MTN Group since 1999 when he was appointed MD of MTN SA.
He was appointed CEO of MTN Nigeria in early 2004; he held this position until late 2006 when he was appointed to the position of Group COO. He held this position till March 2011 when he was appointed Group President & CEO.
Manoj Kohli
Manoj Kohli is the CEO (International) and Joint Managing Director, Bharti Airtel. He has 34 years of work experience, equally divided between the manufacturing and telecom sectors. He heads the International Business Group which leads the international strategy & vision and is also responsible for leading the Africa operations (17 countries), which Bharti Airtel acquired in June 2010. Manoj has spearheaded the turnaround and transformation that is unprecedented in the African telecoms sector in the 17 Africa operations covering Networks, IT, BPO, Distribution and Brand and led new initiatives of 3G and Airtel Money in all markets.
He is a Director on the Board of Bharti Airtel. Prior to becoming CEO (International) and Joint Managing Director, Manoj held multiple roles as CEO & JMD, President & CEO, President of Mobile Services business at Bharti Airtel since 2002. Before moving to Africa, Manoj led Bharti Airtel's India operations for 8 years and grew the customer base from 1 million to 140 million.
Manoj started his career in 1979 with the Shriram Group, where he initially led the HR function, followed by leadership positions in the Foods, Chemicals and Fertilizer businesses and assignments in Engineering projects, including Shriram Honda. He left as Vice President, responsible for the Air Conditioning & Refrigeration business unit (now known as Tecumseh & Daikin) after a total stint of 15 years. He subsequently worked at AlliedSignal/Honeywell, where he was Executive Director in charge of its new Industrial Park and operations in India.
Manoj joined Escotel, which he led for over 5 years as Executive Director and CEO, before coming on board at Bharti Airtel.
Manoj was the Chairman – Confederation of Indian Industry (CII) National Committee on Telecom & Broadband. He was member of the Board of GSM Association (GSMA) in 2008. He was the Chairman of Cellular Operators Association of India (COAI). He was adjudged "Telecom Man of the Year" and "Telecom Person of the Year" by Media Transasia and Voice & Data respectively. He is a member of the Academic Council of the Faculty of Management Studies & Faculty of Commerce & Business and has been awarded the "Best Alumni Award" by SRCC, Delhi University.
Manoj holds degrees in Commerce, Law and an MBA from Delhi University. Manoj also attended the "Executive Business Program" at the Michigan Business School and the "Advanced Management Program" at the Wharton Business School.
Wolfgang Kopf
Wolfgang Kopf (47) has been Senior Vice President for Public and Regulatory Affairs at Deutsche Telekom AG since November 2006. He is responsible for Regulatory Affairs, Competition and Media Policy, Spectrum Strategy and Public Affairs. Wolfgang Kopf joined Deutsche Telekom Group in 1995 as Senior Manager responsible for International Business Development and M&A. In 1997 he became Head of DT's Competition Law department and in 2000, Head of International Government Affairs where he was responsible for the regulatory and competition law aspects of all M&A activities of DT. From end of 2002 to November 2006 he led T-Mobile International's Public and Regulatory Affairs Department. Wolfgang Kopf studied Arts and Law at the Universities of Mainz and Speyer, specializing in European and International Law.
He also holds a Master of Laws (LL.M.) degree from the University of London. During his training as a lawyer, he worked for a leading international law firm and the European Commission.
Wolfgang Kopf chairs the Chief Regulatory Officers Group at GSMA Europe, he serves as Convenor of the European Round Table's Competition Policy Working Group and as Vice-Chair of the OECD BIAC Competition Policy Committee. Wolfgang Kopf is the co-editor of two German Law Journals. He is also a Member of the Foundation Board of the International Charlemagne Prize of Aachen, a Board Member of BRUEGEL and serves as Lay Judge at the Public Procurement Tribunals of the German Federal Cartel Office.